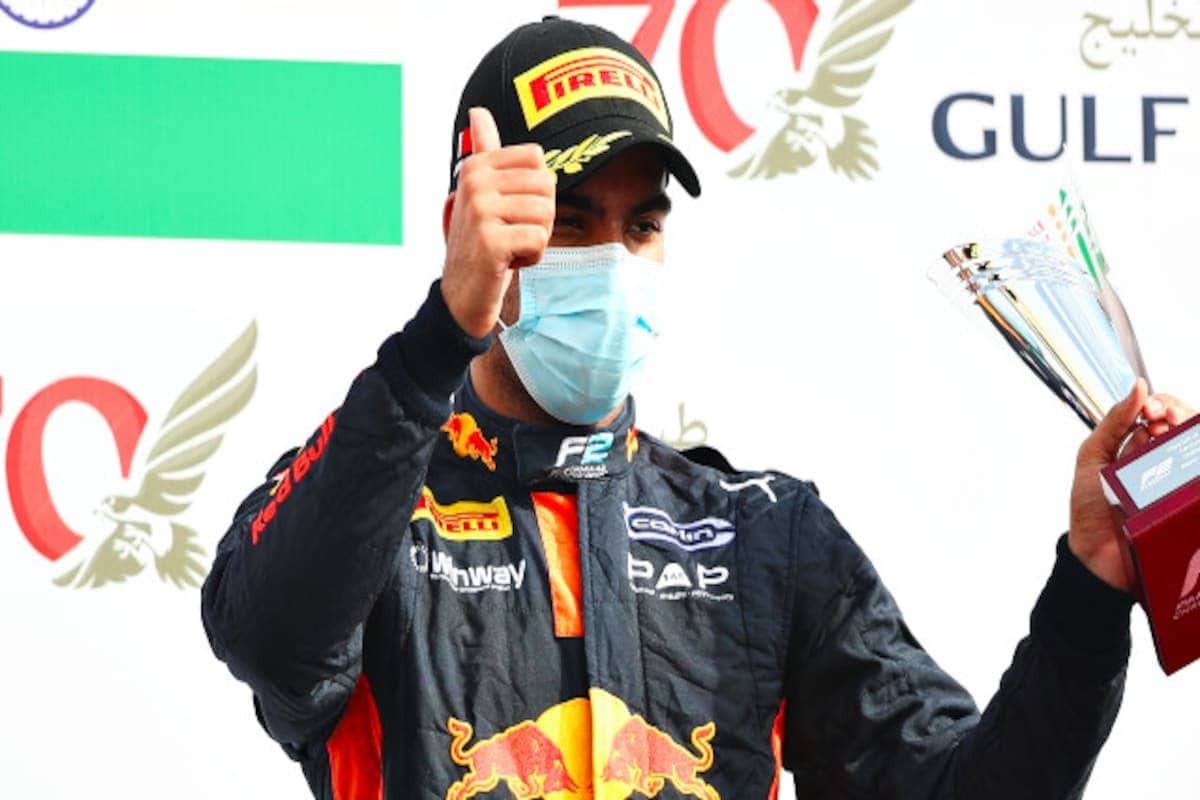 Jehan Daruvala created history when he became the first Indian to win the formula 2 race during the Sakhir Grand Prix on Sunday. He emerged in top racers in the support Formula 1 race after a thrilling battle against Mick Schumacher and Daniel Ticktum.
Jehan drove for Rayo Racing and had a good launch from the second and was alongside Daniel Ticktum. Ticktum squeezed Jehan on the side that allowed Schumacher to move ahead of both of them.
Eventually Ticktum grabbed the lead, Schumacher behind him leaving the 22 year old Jehan to be on the third position. However, Jehan did not give up.
Gradually the battle started to be in the favour of Jehan and he took the second position, ahead of Schumacher. His excellent race craft and composure lead him to winning the checkered flag and thus the FIA Formula 2 race.
Motorsport is pretty big in India. We obviously have a lot of people, so I have a big fan base back home, and my goal at the end of the day is to do myself and my country proud. (I have) to prove to people from back home that even though we don't have the same facilities and stuff that guys have in Europe, as long as you can work hard you can fight right at the sharp end of the grid," Jehan said.