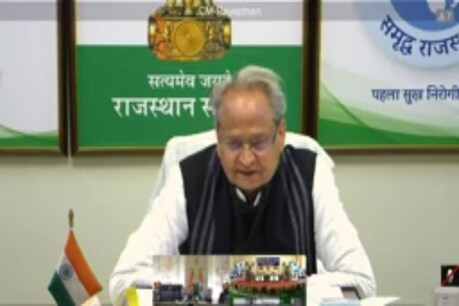 CM Ashok Gaholat has instructed people to take precautions.
Jaipur. With the increasing cases of corona (COVID-19), the new strain of the corona has also created concern in the country. State Chief Minister Ashok Gehlot has also expressed concern over the new strain of corona. At the same time, the common people have been instructed not to be negligent. In a tweet on Wednesday, CM Gehlot said that according to information received from the Union Health Ministry, corona strains from Britain, South Africa and Brazil have been found in 18 states of the country. Cm Gehlot said that getting new strains is alarming. Experts believe that these new strain viruses spread rapidly. Therefore, there is a need to be more careful. The CM assured the common people that they should not be negligent otherwise the consequences could be serious.
New strain must be stopped in transition
In a tweet, CM Gehlot also said that states need to take necessary steps to avoid spreading new strain viruses in other states. The CM informed about the provisions made in this regard in the state and said that rt-PCR report of 72 hours has been required for passengers coming from other states in Rajasthan. Not only that, passengers without tests will be given 15 days quarantine. It may be recalled that in the recent past, the state government has issued a new guideline on the growing cases of corona in which all these provisions have been made.