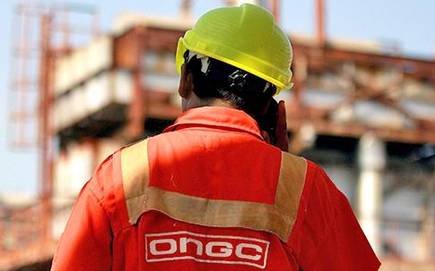 Bloomberg Quint.
Oil and Natural Gas Corp.'s quarterly profit rose nearly sixfold as its revenue and other income increased.
Net profit rose 480% quarter-on-quarter to Rs 2,878 crore in the three months to Sept. 30, according to the company's exchange filing. That compares with the Rs 2,259-crore consensus estimate of analysts tracked by Bloomberg.
Revenue rose 30% quarter-on-quarter to Rs 16,917 crore. Analysts had pegged the metric at Rs 17,171 crore. Other income rose 412% to Rs 2,235 crore.
ONGC Q2 Results 2020-21: Key Highlights (QoQ)
Operating profit rose 46% to Rs 6,989 crore.
Operating margin expanded to 41.3% from 36.7%.
Crude oil prices rose by 26.7% in the second quarter to $43.1 per barrel.
ONGC's oil and gas production volumes was expected to take a hit if disruptions due to Covid-19 pandemic persisted. However, with its KG 98/2 project in Krishna-Godavari basin coming onstream, gas production volume is expected to rise in the future. ONGC's value-added product capacity may increase once it finishes upgrading its Hazira plant in Gujarat.
The company has lowered its capex guidance for FY21 by 15% to Rs 260 billion owing to project delays. Bloomberg Intelligence projects that if crude oil prices remain at around $40 per barrel, it could hurt profitability and disrupt its capex plans.
On Friday, ONGC shares rose 0.56% to Rs 71.95 apiece on the NSE even as benchmark Nifty 50 ended the day 0.3% higher at 12,719.95 points. The quarterly results were declared after market hours.