Hello! Today I'm going to share Top 5 best engineering colleges in Udaipur, So you can easily find out the best of top 5 best.
Looking at the dream of becoming an engineer since childhood, you did not know how you reached this stage. Now it's time to take the decision.
Decision for choosing best.
It would be better to choose which city to do your engineering, if that city is the Lake city Udaipur, which college is better for engineering, all these questions will be ruling you.
Before studying in engineering college, you have to make sure that which is the best engineer college for you.
Therefore I am writing this article to make it a little easier for you to find a college.
After some research and looking at so many different aspects, I have prepared this list, and I feel very happy to share it with you guys and I will keep changing this list from time to time.
College of Technology and Engineering (CTAE)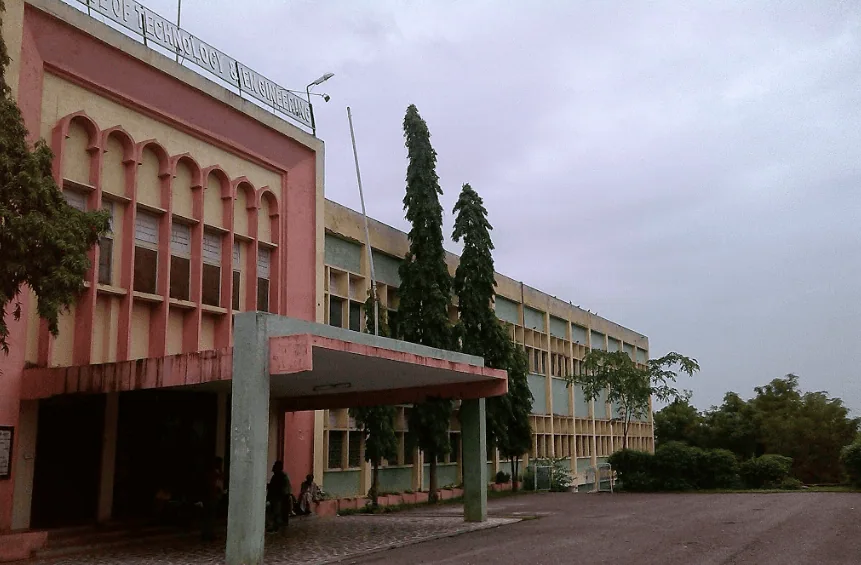 CTAE comes first place in the list of Best Engineering Colleges in Udaipur.
The College of Technology and Engineering, Udaipur (CTAE) is a constituent college of the Maharana Pratap University of Agriculture and Technology, Udaipur. The college was started in 1964 with a Graduate Programme in Agricultural Engineering.
Presently the CTAE has undergraduate degree programmes in 8 branches, M.Tech. programmes in 12 disciplines, besides an MBA programme in Engineering and PhD programmes in 9 disciplines.
It is situated at about 7 km from Udaipur city railway station and bus terminal and 2 km from Rana Pratap Nagar railway station.
There are many reasons thats why CTAE tops the list. First of all CTAE is a government college constituent of MPUAT, Udaipur.
Techno India NJR Institute of Technology
Also known as Techno NJR.
The Techno NJR secured second place of my list because of its innovative approach, creativity and productive thinking of learning.
NJR Foundation, a registered trust, was established in the year 2003 in memory of Shri Navdeep Ranawat and Shri Jitendra Ranawat by Mrs. Meera Ranawat and Mr. Raj Shekhar Vyas, an alumnus of BITS, Pilani having more than 25 years of experience with Tata group and as Techno entrepreneur.
Nine more highly qualified trustees with vast experience in the field of law, administration, finance research papers writing and business were inducted subsequently.
Geetanjali Institute of Technical Studies (GITS)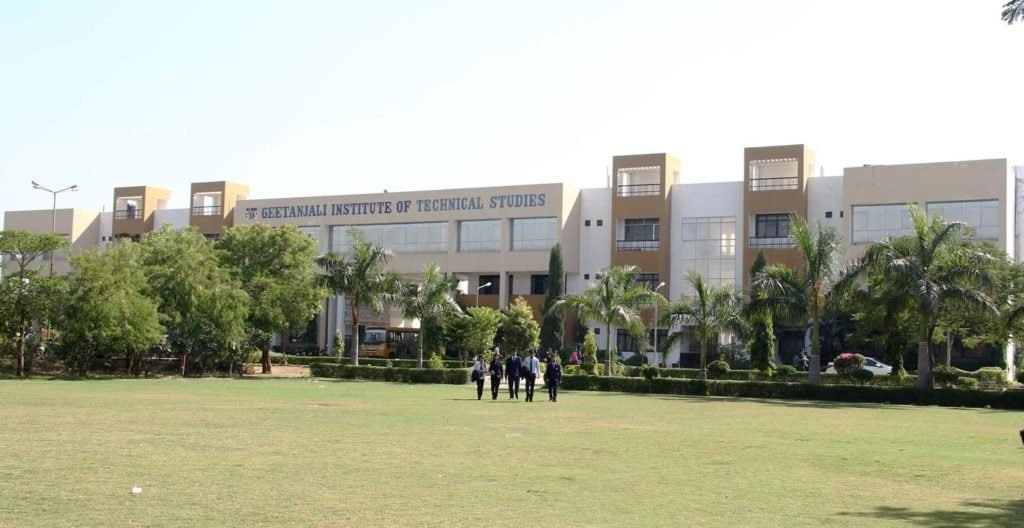 Wherever it is to study quality and better placement, this college specializes in itself. Exactly, best engineering college comes in third place.
GITS is a pioneer institute in recognizing the need of the industries and integrating the knowledge with professional inputs.
Institute is among one of the most eminent Engineering Institutions and it is renowned for the standards of its infrastructure, faculty members and research.
Its global perspective drives them to practice a futuristic approach to act as a trend setter of the professional world.
Pacific Institute of Technology
4th college of our list is the Pacific Institute of Tehnology because its placements and this is approved by AICTE, New Delhi.
PTI Engineering college facilitate various courses like B.Tech 4yrs and 3yrs (lateral entry), M.Tech, and P.hd.
University is located at Pacific Hills, Pratapnagar Extn., Airport Road, Debari, Udaipur – 313003.
You can Contact :
Phone : +91-294-3065000,
Mobile : +91 96729 70940, +91 7665017757, +91 9672927863
Email: info@pacific-university.ac.in
Website: www.pacific-university.ac.in
Sir Padampat Singhania University
5th and last of our list is well known Singhania University. This university is located outside of Udaipur and is a little far from Udaipur.
Sir Padampat Singhania University has once again been ranked as one of the leading universities of India by NIRF 2017, Ministry of Human Resources and Development, Government of India.
SPSU is among the few universities ranked in Rajasthan and the youngest institution to be so ranked.
NIRF, in 2016, had ranked Sir Padampat Singhania University amongst the top 100 universities in India of category "A" higher educational institutions.